Category:
Stylish People of DeepCuts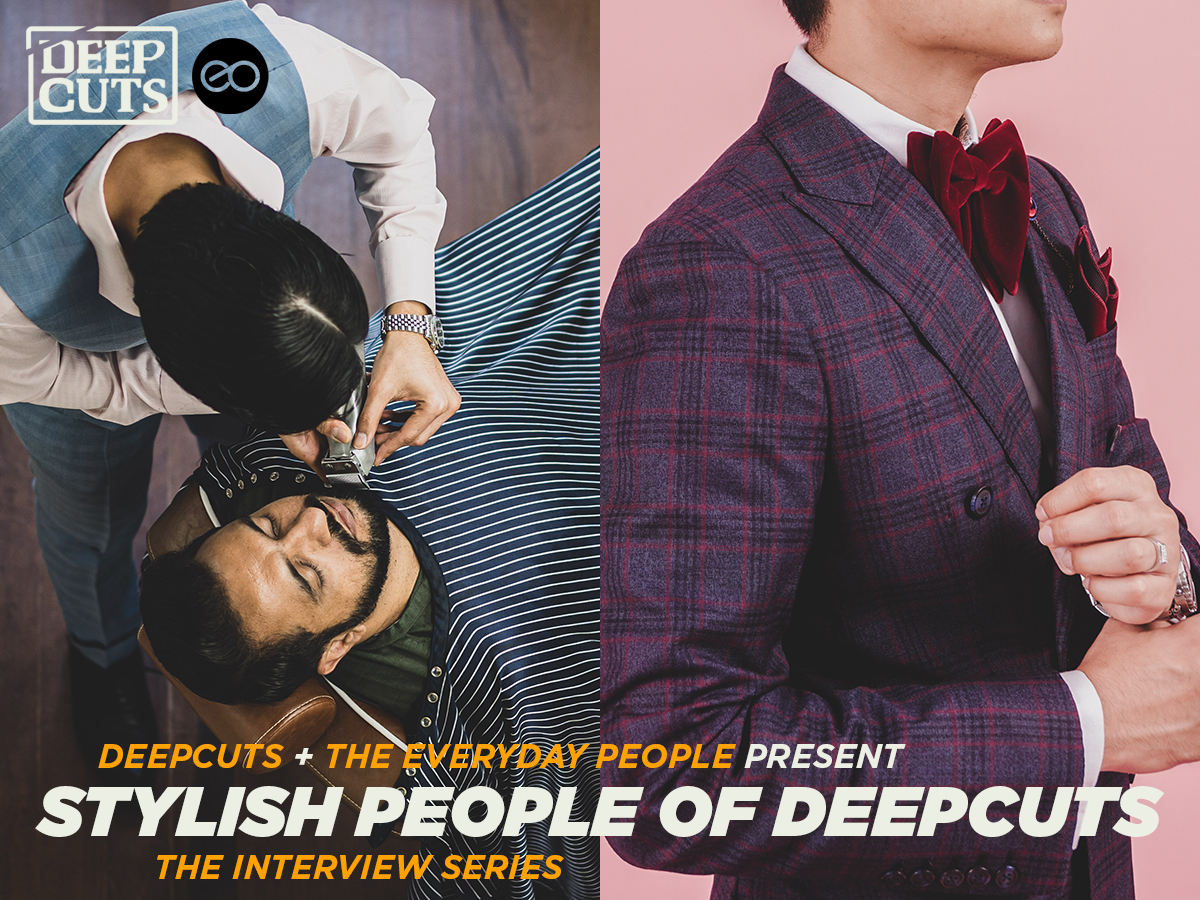 Christian Dior once said, "Grooming is the secret of real elegance. The best clothes, the most wonderful jewels, the most glamorous beauty don't count without good grooming."
At DeepCuts, the words of the French fashion designer echo everything that it stands for. Both a barbershop and tailoring studio, DeepCuts is in the fuelled business of making you look good and feel good.
Within its Wes Anderson-inspired shophouse space, you can get your fix of classic gentleman's haircuts that on-lookers will be in awe of. And if you have an important event coming up, just chat with their style consultant and you'll be suited up in no time.
But who are these people who work and patronise this hidden gem on Kampong Bahru Road? In this interview series, we've partnered up with DeepCuts to bring you stories of men and women who step in and step out looking and feeling like different people.
Whether they're the resident style consultants or the people seated in the barber chair for a perfect haircut, they've put aside a fraction of their day to share with you their personal relationship with grooming. Enjoy!
Stylish People of DeepCuts | "To comfort myself in a very scary world, I remind myself that everyone grows differently. And no matter where you are in life and what you're doing, you just have to be honest with the things that you do. And with time, everything will eventually work itself out."