Category:
Inspiring Creatives of Workbuddy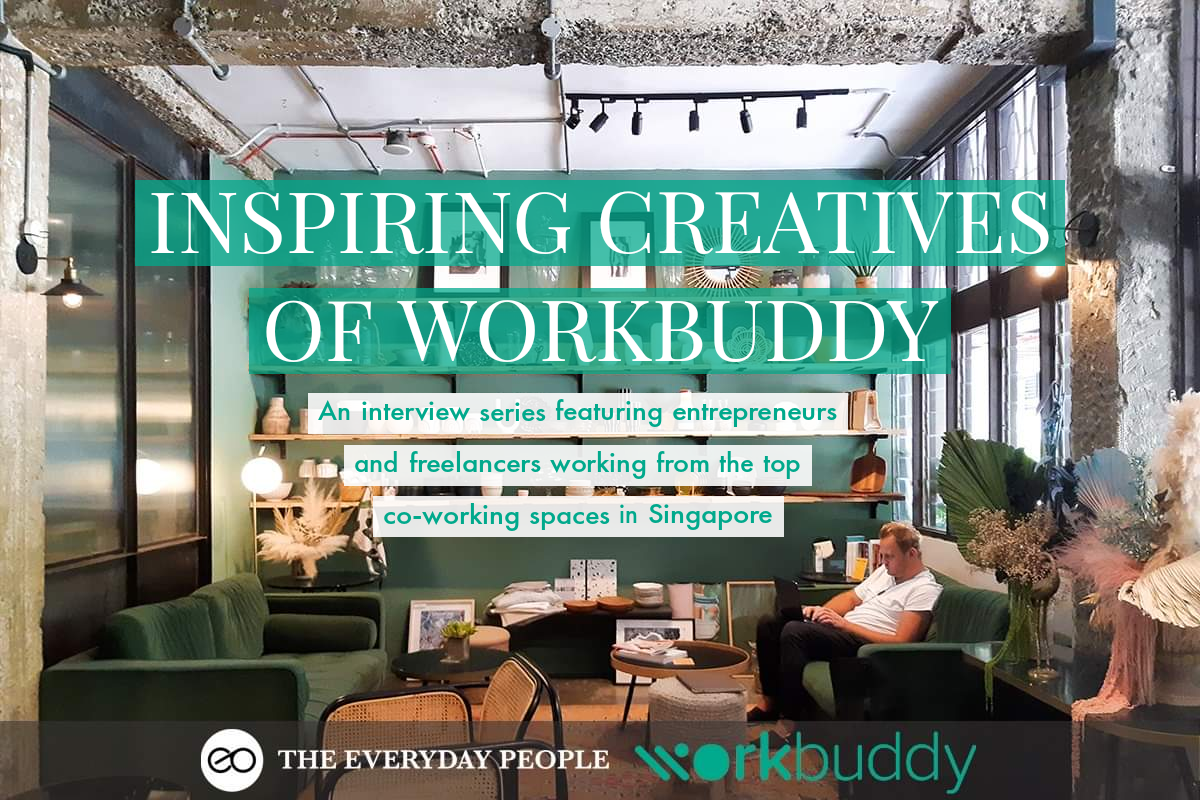 And so COVID-19 has changed the way we live as we know it. While it has brought with it waves of uncertainty and distraught, it's also brought out the fighting spirit in many of us.
Starting from 5th November 2020, we will be launching a brand new interview series called Inspiring Creatives of Workbuddy. In collaboration with workbuddy, it features entrepreneurs and freelancers who have shown remarkable resilience during these trying times.
We also understand that many of us are still working from home during the circuit breaker. While it was fun at first, it's not so much anymore. Even if you're not ready to go back to the office just yet, working from home 24/7 has taken a toll on your productivity and sanity.
That is why we have partnered up with workbuddy to offer you a much needed change in environment. With a single monthly membership, the app gives you access to over 35 of the top co-working spaces in Singapore, so you can choose where you want to work from!
And because 2020 has been rough on us all, we're offering you 30% off your first month's membership! Sign up with the code everydaypeople30 to get your exclusive discount. Promo code cannot be used in conjunction with any other offer (including 'FREE WEEK').
Calling all bootstrapping entrepreneurs and freelancers. Money doesn't grow from trees, but that's okay with a co-working app like WorkBuddy.